All About Radiofrequency Microneedling
Views: 0 Author: Site Editor Publish Time: 2022-08-19 Origin: Site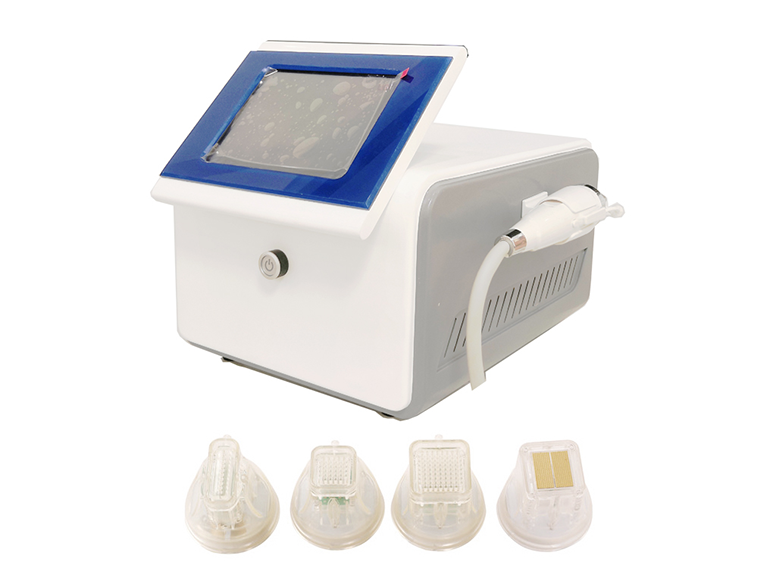 Radiofrequency microneedling is a cosmetic procedure. It uses tiny needles and radiofrequency waves to rejuvenate facial skin.
The treatment is a form of controlled skin injury. The damage stimulates the growth of healthy new skin, which can benefit common skin issues like acne scars and wrinkles.
Compared with treatments like chemical peels and dermabrasion, radiofrequency microneedling is minimally invasive. Read on to learn about the procedure, side effects, and benefits.
What is radiofrequency microneedling?
Microneedling uses a fine needle to create microwounds, or channels, in the skin. This triggers the production of capillaries, elastin, and collagen. It's also called skin needling or collagen induction therapy.
If the procedure also uses radiofrequency waves, it's called radiofrequency microneedling. The needle releases radiofrequency into the channels, causing additional damage. This enhances the effects of standard microneedling.
The skin that grows back is thicker and smoother. This can target:
fine lines
wrinkles
stretch marks
appearance of large pores
acne scars
scars from injury or surgery
hyperpigmentation
loose, sagging skin
cellulite
hyperhidrosis
You can also get radiofrequency microneedling with platelet-rich plasma (PRP).
In this procedure, your provider draws blood from your arm and uses a machine to separate the platelets.
After a microneedling session, your provider injects or applies the platelets to the treated area. This may maximize the results of your treatment.
Radiofrequency microneedling is used to rejuvenate the skin. It can target acne scars and early signs of aging, like fine lines and sagging. It's also effective for hyperhidrosis.
Generally, the procedure only takes 10 to 20 minutes. There's no downtime, but you'll need to wear SPF as your skin heals.
You'll likely need at least four treatments to get the results you want. To maintain the full effect, it's recommended to repeat the session once a year.
According to research, radiofrequency microneedling is effective for many skin conditions.
Acne scars
In a 2014 studyTrusted Source of 31 people, radiofrequency microneedling moderately improved acne scars in 58 percent of the participants. A small 2017 study found similar results.
Skin rejuvenation
Microneedling with radiofrequency waves can also improve the look of your skin. In a 2013 study, for example, the procedure reduced wrinkles around the eyes. The effects lasted longer than Botox injections.
A 2020 case report also shares that the treatment can reduce loose facial skin.
Additionally, in a 2018 studyTrusted Source, radiofrequency microneedling improved skin texture and pore size.
Hyperhidrosis
You'll see results after 3 to 6 months. The exact time frame depends on the type and severity of your condition.
In most cases, you'll need at least four sessions. This also depends on what you're treating. For example, if you have moderate acne scars, you'll need about three or four treatments. Bigger scars might need five treatments.
These sessions will be done every 3 to 8 weeks. This lets your skin heal between treatments.
After the initial set of treatments, the results will last about 1 year. It's recommended to have a touch-up session once a year to maintain your desired results.