CUTERA TRUSCULPT ID: Everything You Need to Know
Views: 1 Author: Site Editor Publish Time: 2022-08-19 Origin: Site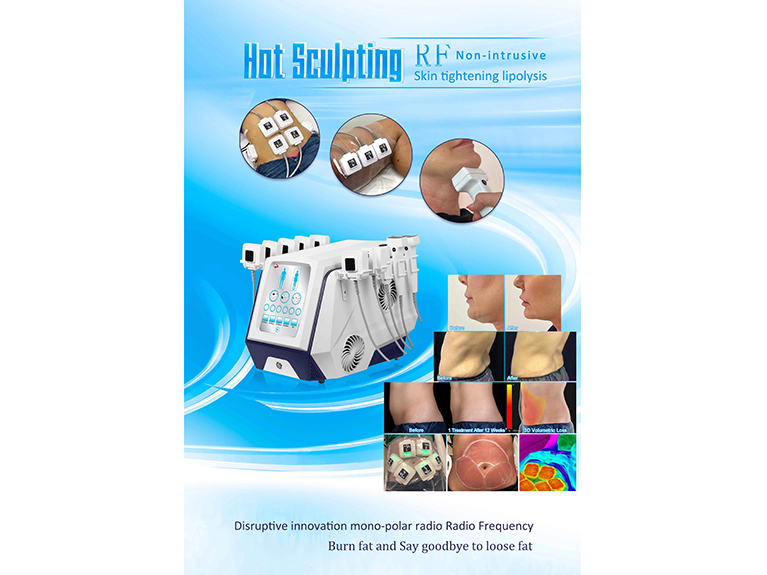 In recent years, the medical aesthetic industry has seen rapid growth in the number of body sculpting and body contouring procedures performed. The trend is projected to continue growing with the overall market growth of 16.3% year over year through 2020.
truSculpt iD is the latest body sculpting treatment solution from Cutera, providing a personalised, hands-free and hand-held solution to revolutionise your practice. This powerful, non-invasive, Monopolar RF platform tailors to patients' individual needs and features Real-Time Temperature Control for clinically proven results. truSculpt iD treats the subcutaneous fat layer, resulting in an average of 24% fat reduction. It offers unique handpiece placement versatility and customised 15-minute protocols to treat a full abdomen and flanks simultaneously.

truSculpt iD is a Monopolar RF Personalized Body Sculpting platform that can treat any shape or body type. truSculpt iD treats the subcutaneous fat layer, resulting in long-lasting fat reduction. The 15-minute treatment protocols can treat the abdomen and flanks simultaneously with no downtime.
Welcome to choose our newest product: TRUSCULPT ID Fat Dissolving Machine, a state-of-the-art, radio frequency energy-based therapy with real-time temperature control. TRUSCULPT ID Fat Dissolving Machine is a non-invasive, comfortable mono-polar radio frequency (RF) device that offers unique handle placement versatility to treat the entire abdomen or multiple body areas simultaneously. It is fast, reliable, comfortable and clinically proven to permanently eliminate stubborn fat cells in areas such as abdomen, flanks, arms, bra straps, legs, double chin and knees.In addition to reducing fat, RF energy can also promote collagen regeneration, improve skin sagging and wrinkles, improve the overall contour of the face and jaw line, and make the face and body skin firm and smooth, reducing fat, shaping and firming.The device is equipped with 10 unique radio frequency device treatment handles, and different handles are applied to different parts.No consumables, no pain, no downtime, return to normal activities and exercise immediately.
The most special 6 flat fixed treatment handles and 2 handles flat fixed treatment handles break through the traditional radio frequency mobile operation, bringing a safe, efficient, fast and most comfortable experience, and can be easily used without an operator.
TRUSCULPT ID Fat Dissolving Machine uses mono polar radio frequency (RF) deep heating as its core technology, using controlled mono polar radio frequency (RF) technology to provide targeted heating to large and small areas without damaging the skin.The fat and dermis are heated to 43-45°C through radio frequency devices of different shapes, which continuously generates heat and burns fat cells, making them inactive and apoptotic. After several weeks to several months of treatment, the apoptotic fat cells will pass through the body. Gradually metabolically excreted, the remaining fat cells are rearranged and compressed, and the fat layer is gradually thinned, reducing the fat by an average of 24-27%. At the same time, the heat can stimulate the regeneration of collagen in the dermis, the elastic fibers naturally produce immediate contraction and tightening, and repair the connective tissue, so as to achieve the effect of dissolving fat and sculpting the body, tightening the cheeks and eliminating the double chin.